R1

R2

R3

R4

R5

19. 10. 2019

16. 11. 2019

07. 12. 2019

18. 01. 2020

29. 02. 2020 - BIG FINAL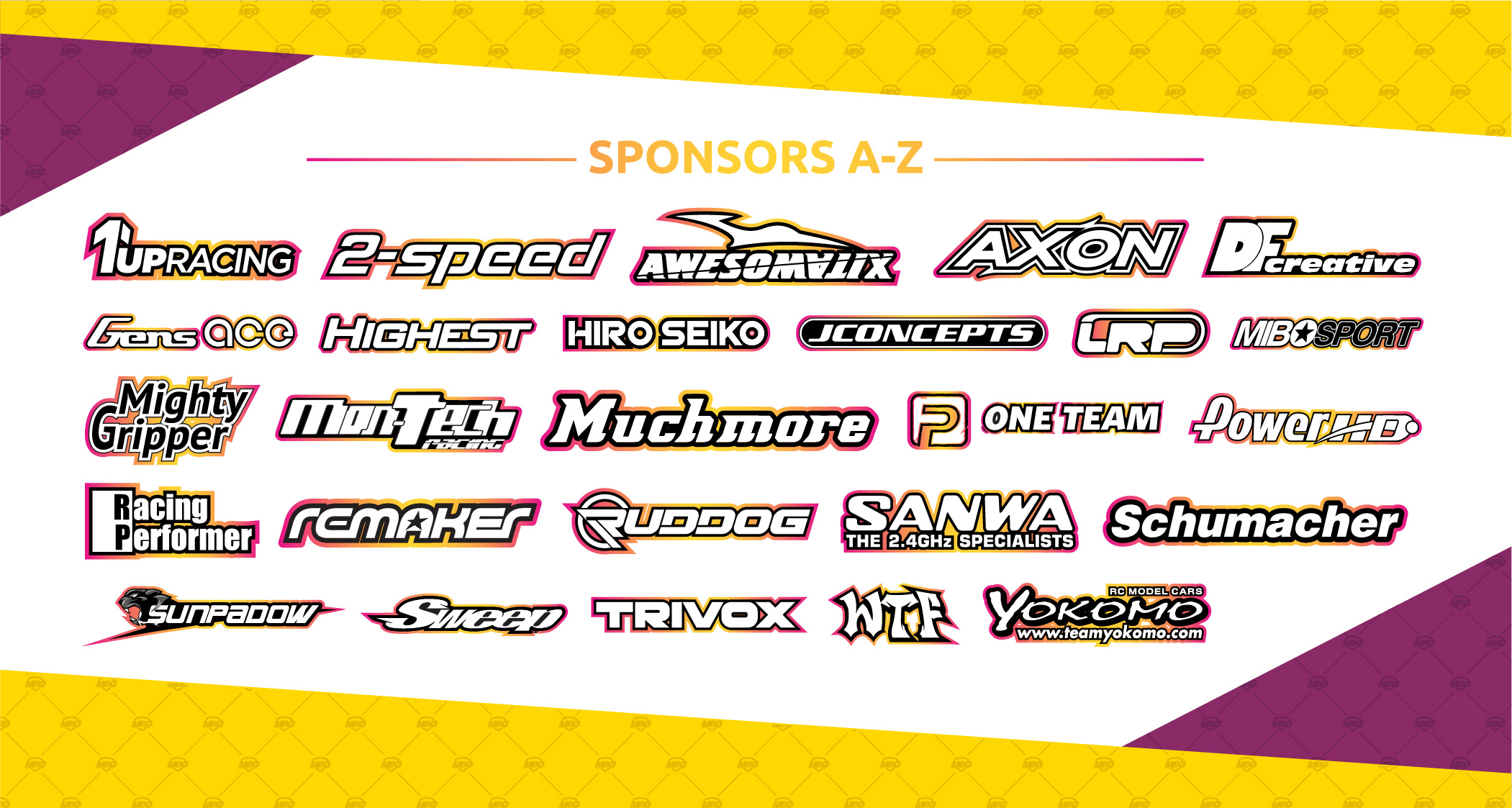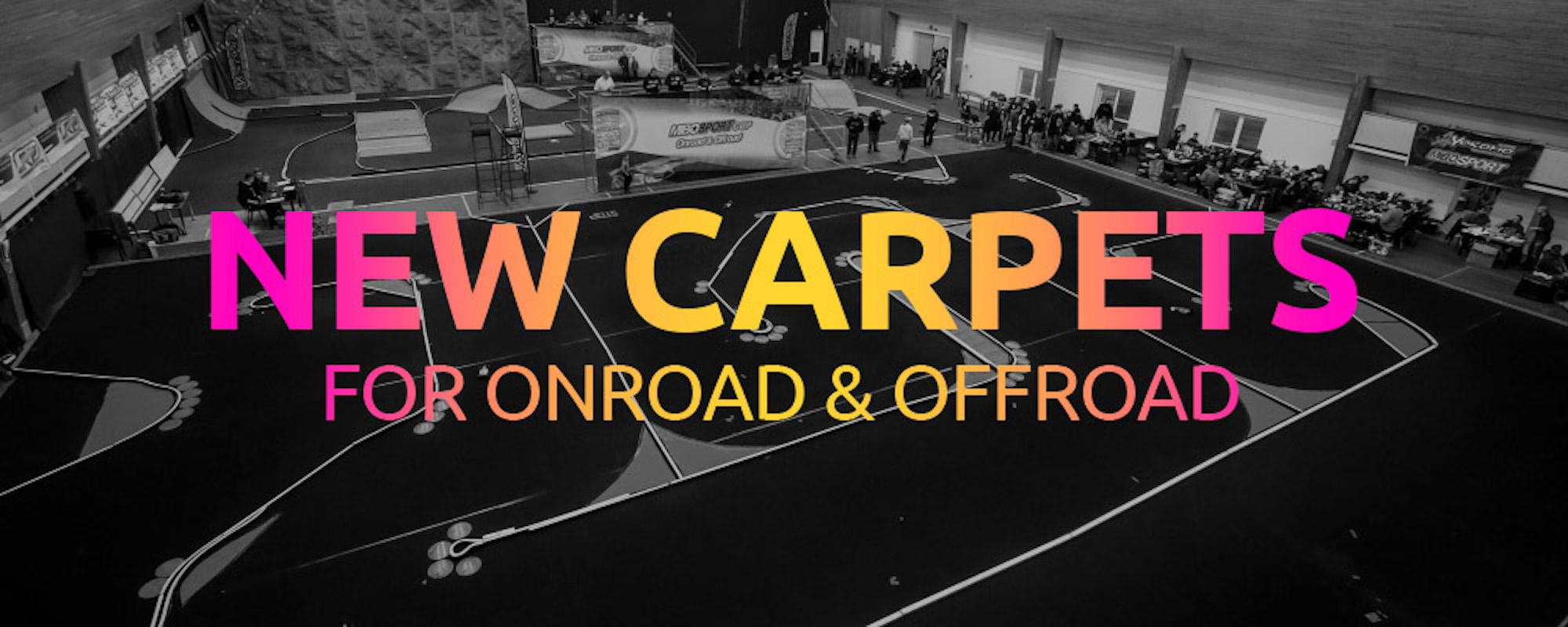 Onroad & Offroad racing series organized by Michal Bok
place: Hrotovice/CZ (tracks and accomodation in hotel area)
last season records:

414 cars on the start (229 in offroad, 185 in onroad)
drivers from 12 countries around the world
over 330 trophies
over 200 valuable sponsorship prizes
participation of top drivers like Völker, Krapp, Orlowski, Mächler, Lee Martin, Kutvonen, Rheinard, Wilck, Bayer, Hudy, Kobbevik, Ehrbar and more

EFRA referee Markus Winkler for onroad
referee Thomas Rekettye for offroad
timekeeped free practise in groups day before the race
timekeeping by Vojta Novický, Vladimír Šeliga and Pavel Magda
RC Girls
valuable raffle at the end of each race
new carpets for onroad and offroad tracks
bigger offroad track
accomodation in Sport V Hotel (racing tracks in hotel area)

multilevel room (at least 2 guests on room) – 990 CZK (approx. 39 EUR)/person/night
booking via e-mail

hotel-hrotovice@vstav.cz

ONROAD

Modified
Pro Stock 13.5T
Formula
GT Stock 17.5T
FWD

OFFROAD

2wd Buggy Modified
4wd Buggy Modified
2wd Buggy Stock
Stadium Truck

driving time for each class: 5 minutes
at least 5 drivers in category
for GT Stock motors LRP 17.5T to rent for free (limited quantity)

raceregistration will be always till thursday 23:59, additional registration or any class change on race day will cost 10 EUR more and will be paid on the race
entrance will be possible day before race from 14:00, till this time will be locked
free practise day before race from 16:00 (onroad and offroad), till 23:30
entry fee will be paid by present drivers on Friday during free practise
on Friday every offroad driver has to have marked at least 1 set of tires, otherwise will be penalized
at race day will be entrance possible from 06:45 and till 7:40 will be free practise only for drivers who didn´t practice on friday
at race day 3x qualification and 3x finals
the results of the Friday training will be used as the basis for Saturday's qualifying groups
2 from 3 qualifications are counted, by points, if the points are equal, a better results (laps time) decide
in case of equal points after finals will be final result counted according to start position (qualification result)
race director decides about number of drivers in final according to total number of drivers in each class

15 EUR
10 EUR for additional class
10 EUR for free practise on day before race
5 EUR for free practise on day before race for additional class
20 EUR penalty for unexcused absence and automatic inclusion into last group (at next race)
4 of 5 races will be counted for the overall standing
1. place ... 99 points, 2. place ... 98 points etc.
onroad - for TQ, best lap and overall victory in any final + 1 point
offroad - for TQ and overall victory in any final + 1 point
Big final will be rewarded by +10 points

the top 3 - 5 drivers in each class (according amount of drivers in class) and the winners of each final
after each race will be raffle with prizes from our sponsors
prices at each race under the patronage of unique sponsors
at the end of the last race will be the whole series ceremony with prizegiving

2wd Buggy Modified

motor free, size 540
battery LiPo max. 7,6V in hard case
maximum battery voltage = 8.4 volts
maximum of 2 complete sets of tires per race is allowed
tire additives are not allowed

4wd Buggy Modified

motor free, size 540
battery LiPo max. 7,6V in hard case
maximum battery voltage = 8.4 volts
maximum of 2 complete sets of tires per race is allowed
tire additives are not allowed

2wd Buggy Stock

motor min. 13.5T approved according

EFRA list

ESC in zero boost - "blinking mode"
battery LiPo max. 7,6V in hard case
maximum battery voltage = 8.4 volts
minimum weight = 1480 g
maximum of 1 complete set of tires per race is allowed
tire additives are not allowed

Stadium Truck

front and rear open tires
motor free, size 540
battery LiPo max. 7,6V in hard case
maximum battery voltage = 8.4 volts
tire additives are not allowed

Modified

Pro Stock 13.5T

Formula

GT Stock 17.5T

FWD


Batteries
If a driver comes to technical inspection with 8.44V or more he is not allowed to start in his next heat. When the battery voltage is from 8.41V to 8.43V the driver is allowed to discharge the battery down to 8.40V by accelerating and braking the car while holding it in his hands until the battery voltage is down to 8.40V.
Onroad tires
Only the removal of the centre rubber mould line is permitted. Any further grinding or sanding of the tire's surface or sidewalls in an attempt to lighten the tire, change the diameter or affect its structure is strictly forbidden.

All of the required material will be available on the events.
The use of electronic driving aids such as Gyroscopes is strictly forbidden.
LiPo has to be charged in a special LiPo charging bag. Infringement any rules = exclusion from the heat or the race.
The participant is responsible for any damage, injury or other harm to the other participants, organizers or third parties caused on the MIBOSPORT Cup races. The participant or parent agrees to photoshoot or videoshoot himself / herself or his / her children, to document and promote races MIBOSPORT Cup on the website and social media of the organizer or photographers. By confirming the registration and paying the starting fee to the race, participant accepts these proposals and confirms that MIBOSPORT Cup 2019/2020 participates at his own risk and undertakes to observe all safety and organizational instructions given by the organizer. At the request of the competitor, proof of payment will be issued of course.