Since the end of February, Hrotovice's hall is successfully closed for several months and now it's time to get final summary describing last five rounds of this very competitive series.
During past few years drivers were used to take Hrotovice as a place to find international competition. This year was not an exception. 364 drivers from more than 10 countries including Great Britain, Netherlands or Sweden visited Bohemia to compete on two carpet tracks.
2wd Buggy Stock: The "limited engine" buggy class is still a newcomer to Mibosport classes club and it gains popularity slowly. Yet almost 30 drivers attended. Michael Skolnik was the most successful of them. Hannes Mayer wasn't far, but not enough to gain more than runner-up spot. Pepa Vich completed the TOP3 in front of Pavel Lukas and Rene Kolek.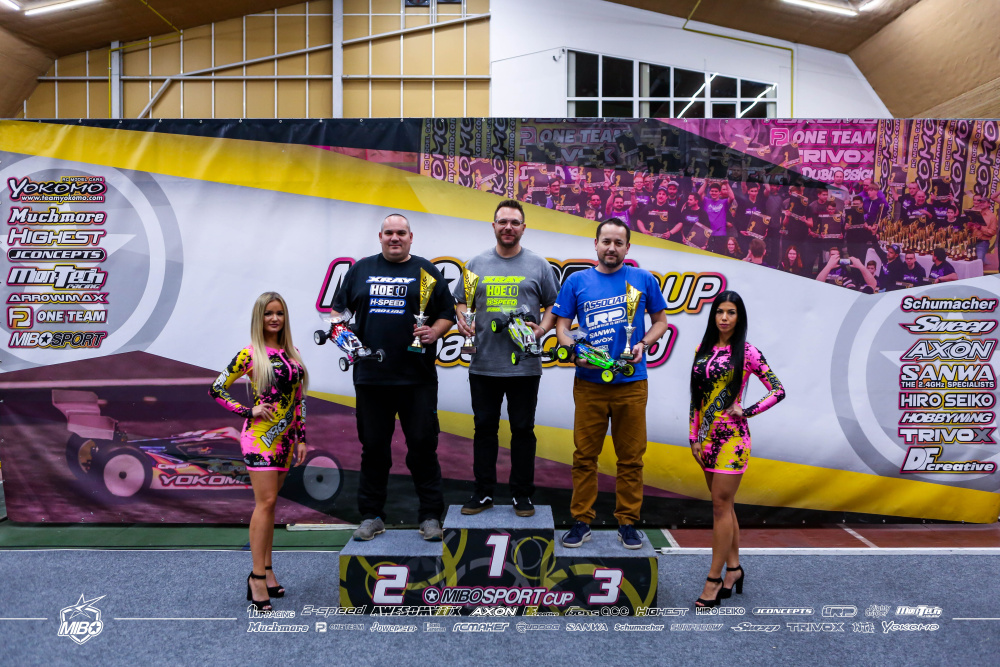 2wd Buggy Modified: This season brought massive competition to offroad tracks. Particularly to the Modified version of them. Many EOS podium finishers found their way to race in Hrotovice, which made A main something to watch. It's nice to write, that the driver with highest amount of points in ranking was Czech youngster Max Götzl. Having attended all five rounds, Hupo Hönigl is not new at MIBOSPORT. This time round he finished as runner up in front of another very fast young talent – Bartek Zambrzycki. Ales Bidovsky took his "Asso" to fourth spot and Matus Benetin finished his campaign as fifth.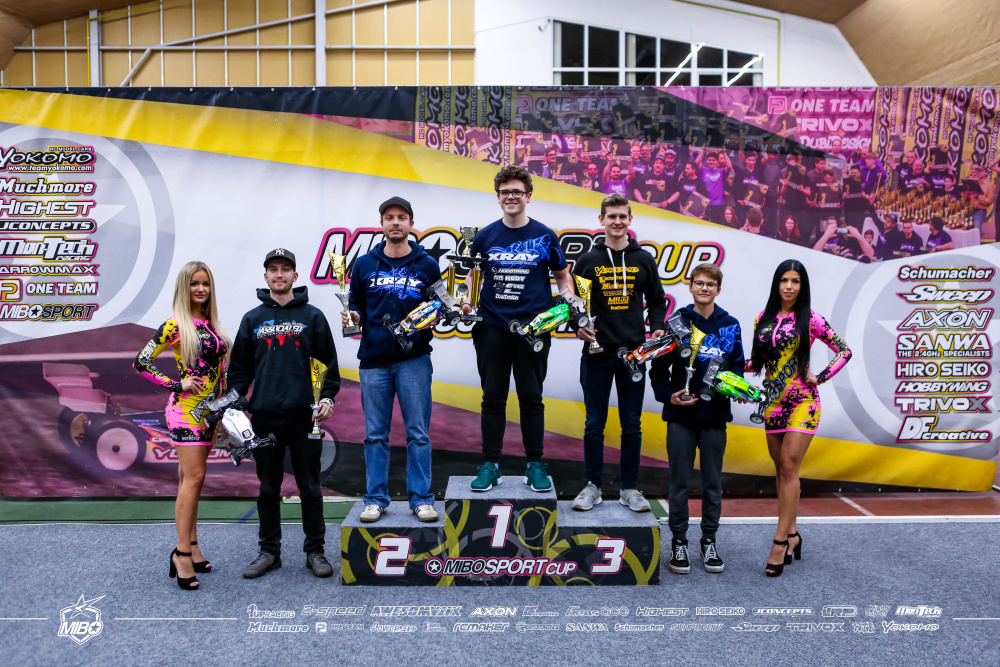 4wd Buggy Modified: Bet there was nobody to predict this. But yes, the overall ranking is same to the last detail. At least among TOP5 drivers. So Max Götzl again defeated the racing field. This time with significantly smaller margin over Hupo. Yet it was enough. Bartek Zambrzycki brought home another podium finish. Ales Bidovsky finished on unfortunate fourth spot again and Matus Benetin was fifth.
GT Stock 17.5T: Günter Krausgruber was one of the fastest drivers from the early beginning of the season. This probably decided about his victory as he was able to finish on top positions in each race. Daniel Hons reached the best position among other juniors finishing second in front of Maty Knopp on third spot. Petr Kristek took fourth position and Martin Saturka was fifth.
FWD: Another new class in MIBOSPORT Cup series was very tight to the end of final race. Alexander Mayer with just 2-points of margin won this class. Werner Spannbruckner had to settle for the second place. Michal Bok on third position was pretty close as well. Marcel Dostal finished fourth in front of Roman Fiby.
Formula: 2WD monoposts are leading onroad classes entry rate, what beside the realistic look of bodies makes formula class really something to watch. Lukas Hoch belongs to European top drivers and for sure he was one of favourites to take overall victory. Finally, he could have it done in front of Thomas Dvorzsky and Simon Horak. Those two guys were separated by just one point. Werner Spannbruckner finished fourth and Svetlin Douhlevski was fifth.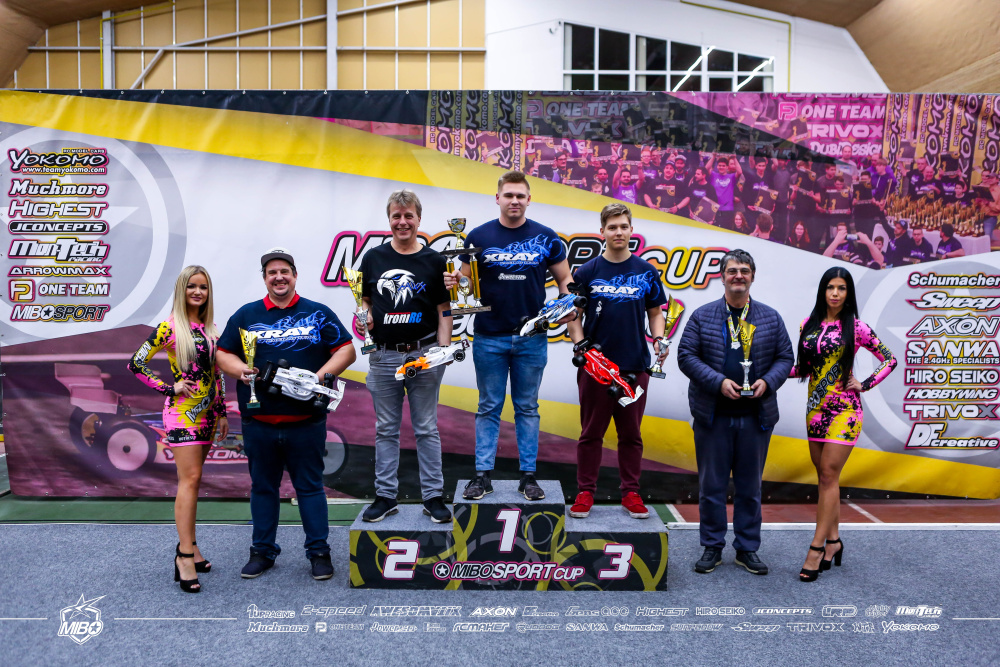 Pro Stock 13.5T: Oliver Havranek with 3 victories out of four attendances was just uneatable. Radko Cernohous on the second position is still improving and here we see the result. Simon Horak was able to repeat his third position from Formula. Karel Kratochvil with Tono Sloboda proved that sometimes experience is more than ferocity as they finished fourth & fifth.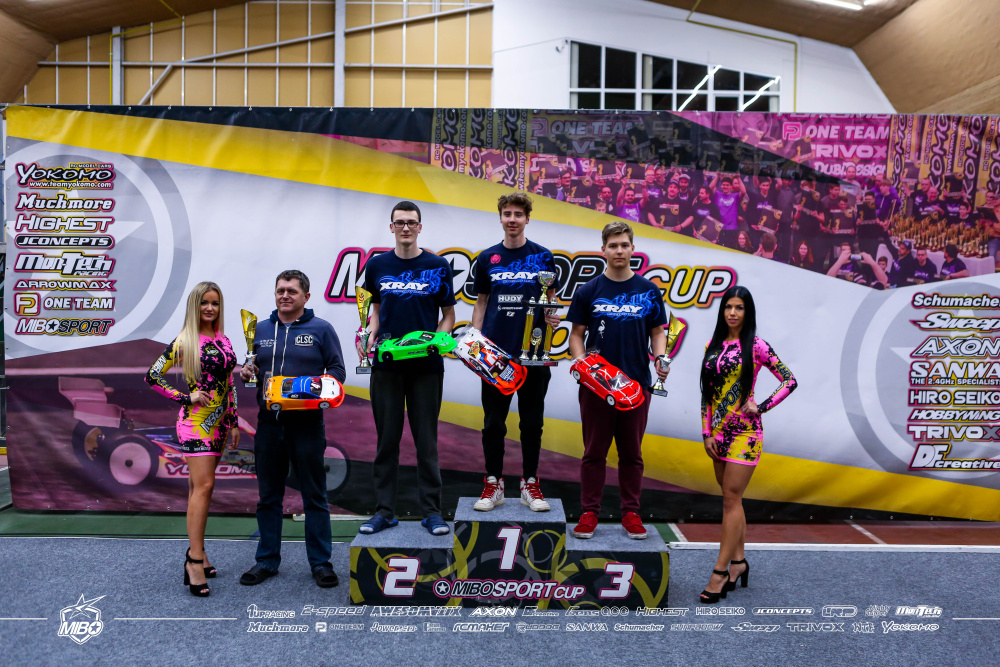 Modified: Matej Sulc was close to very top from the first race and he continued in the same manor through the whole series. Oliver Havranek missed one race which resulted in making it harder for him to fight with Matej and remained second. Kuba Simurda with some decent runs finished third in front of Petr Grof and Karel Kratochvil.